Back to home page
Back to photography main page
Back to equipment page
Happy owner of a new home, I've finally been able to build up a darkroom like I wanted to. This room of 7x3.7m (12x23 feet), will also act in the future as a shooting studio.
General View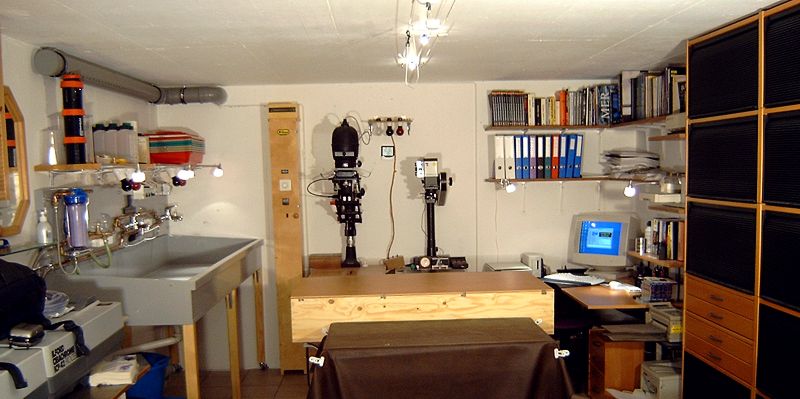 From left to right:
The enlargers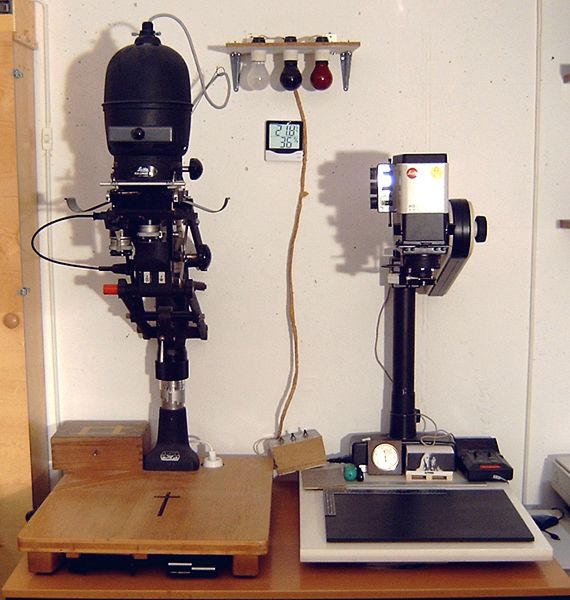 Two absolute references:
The wet side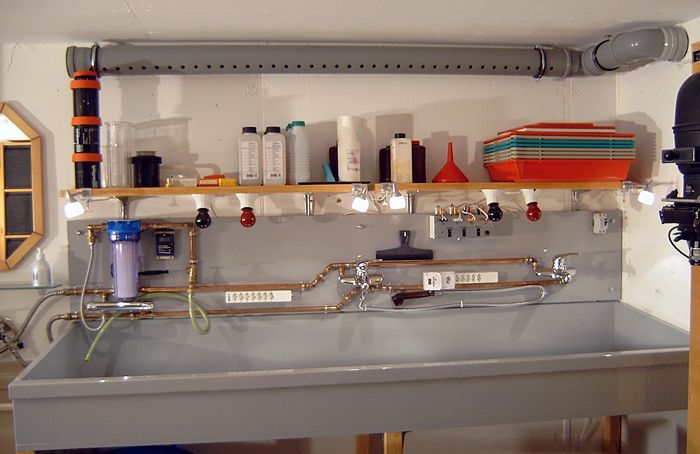 This is what missed me mostly in my previous darkrooms.
The various elements from bottom to top: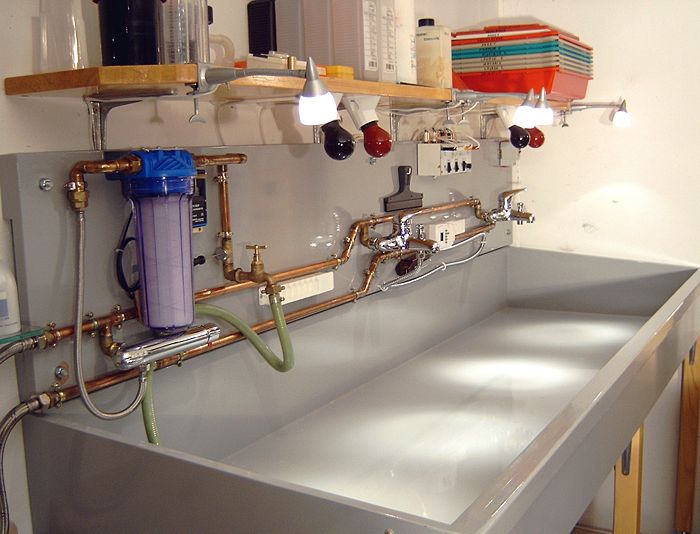 The digital Side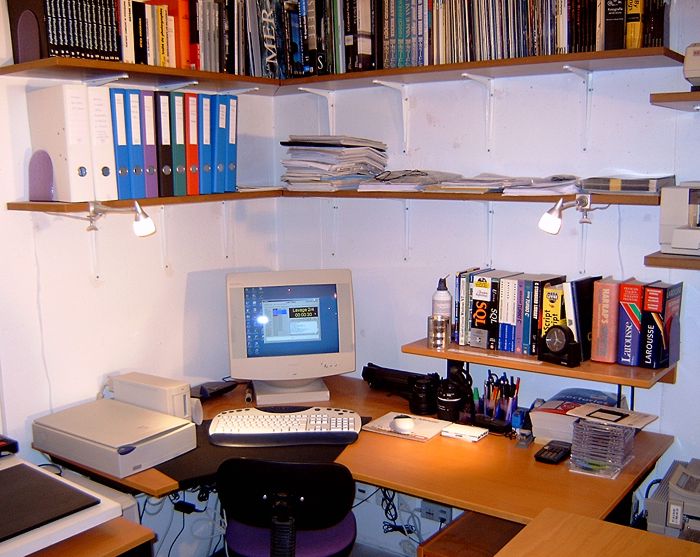 It's just my desk ...