Back to home page
Back to audio electronics page
---
Preamplifier
That's my pre-preamplifier. That's the only solid state product I use, and only because tubes are to noisy at such low levels. I named it "Pré". Schematic by Jean Hiraga described in "L'Audiophile", a disappeared high-end French revue.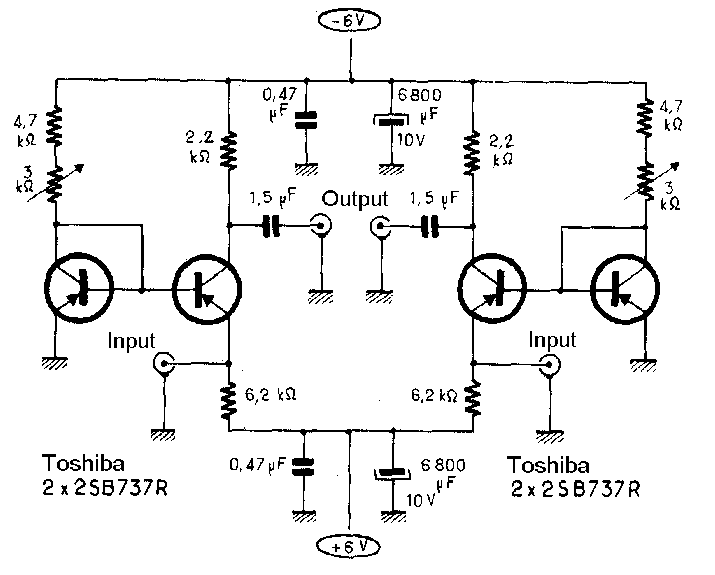 A very simple design where each element has to be chosen with extreme care. Adjust the 3KOhms trimmer to obtain 0V in input (to avoid to inject DC in the cartridge !). The output capacitors should be of the highest quality possible, try as many types as you can, you'll be surprised.
The power supply should be large and quick, see below how I did it.
The transistors are mounted in contact for a better thermal balance.
Power Supply
Here is an example of a supply that can be used with such preamp.
Of course, you can adapt the values of the components to your budget.
As anecdote, the biggest version described by L'Audiophile had caps for a total of 3.4 Farads (=3'400'000 microfarads ...) !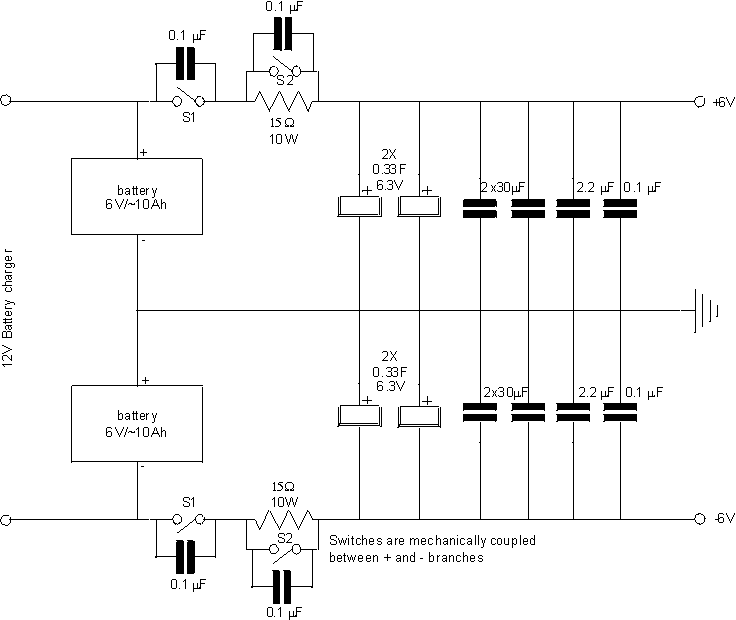 As the 2SB737R are probably no more available, in January 98, I asked Toshiba Electronics Europe for a substitute.
They indicated me the TBC560, here are its specs: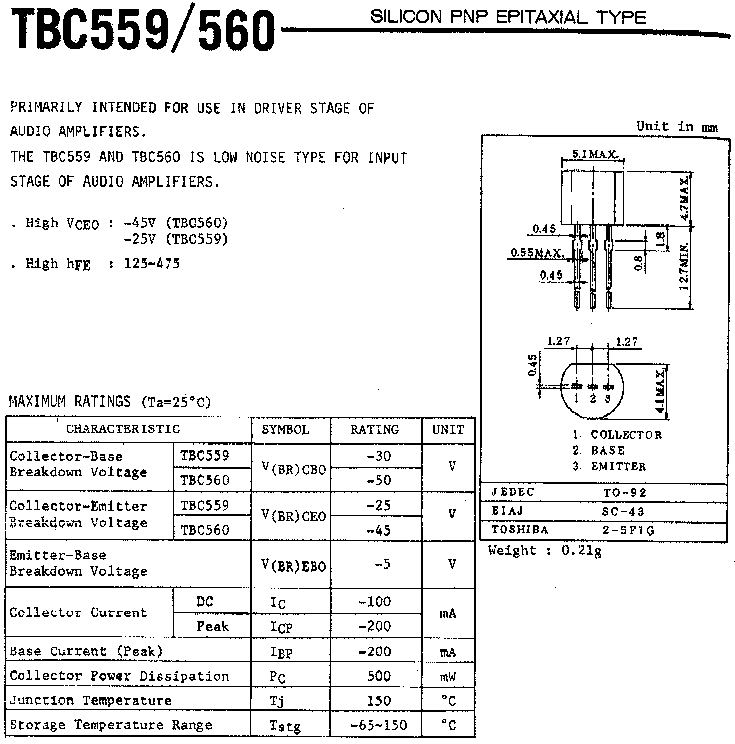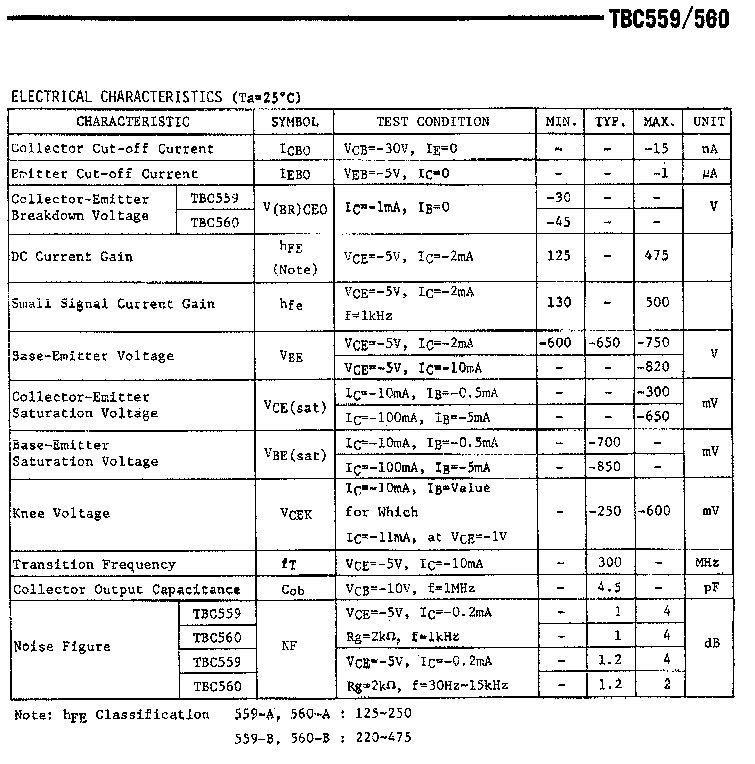 Printed Circuit & Components Insertion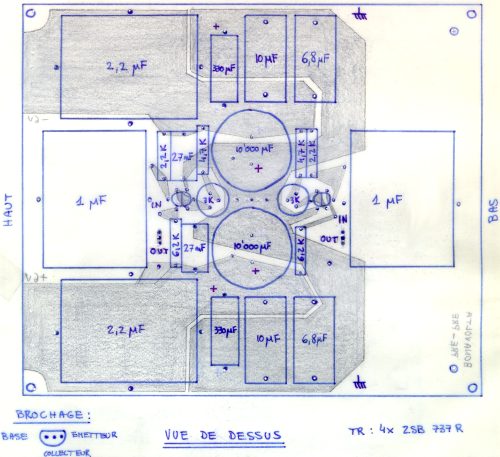 Some pictures: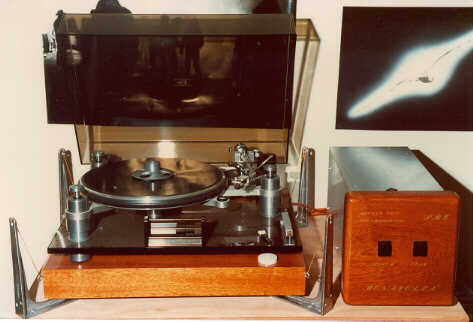 This is my turntable (Oracle Delphi, SAEC 407/23 tonearm, Dynavector Karat 23R "Ruby" pickup) mounted on an "antisismic" support (a wood tablet filled with concrete and suspended). On the right side, the moving-coil preamp.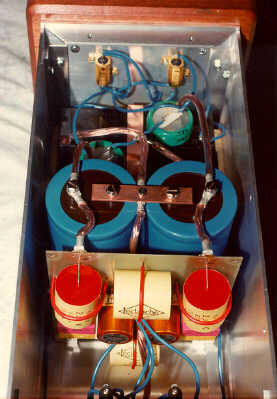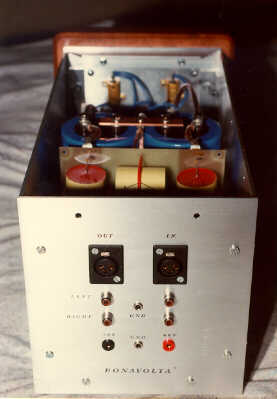 The power supply are two batteries in // with super-caps (1Farad), electrolytic capacitors (560'000uF) and several stages of various types and sizes of smaller caps until the high-speed polypropylene (Leclanché with extremely high slew-rate).

There is a two step charging procedure:
1) power ON through resistors to avoid high current appeals from the capacitors
2) when the caps are sufficiently charged, a second switch bypass the resistors.

On the back, you can see the banana connectors to charge the batteries.
This preamplifier weighs about 12kg.