Back to home page
Back to motorcycling main page
Back to 97' French GP main page
97' French GP - 500
Very classical race: Doohan misses the start and takes over everybody to finish the race without any problems.
To make the 500 championship more interesting, we should add 30kg of lead on each Honda and break Doohan an arm, the legs have already suffered enough ...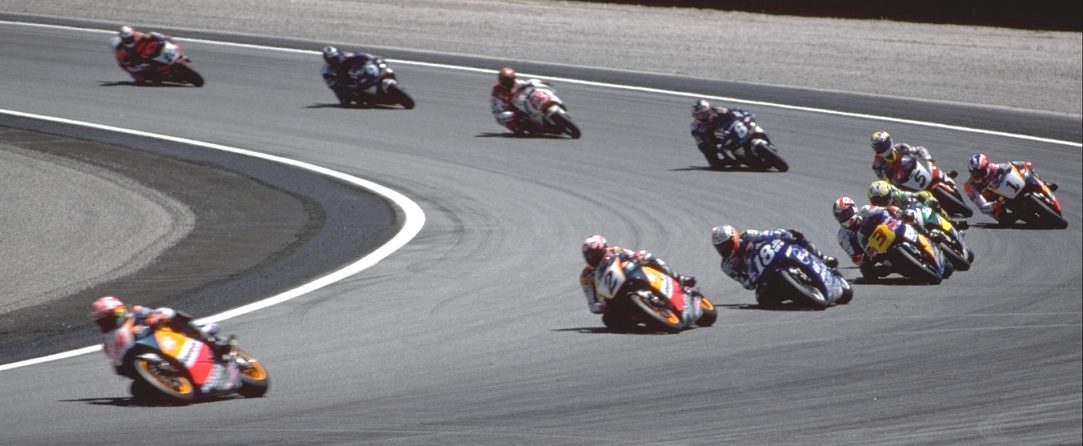 1st lap with the 500s. Okada (not on the picture) is leading followed by Takuma Aoki, Criville, Nobuatsu Aoki, Cadalora, Barros, Doohan, Abe, Checa, Gobert, Puig and Gibernau.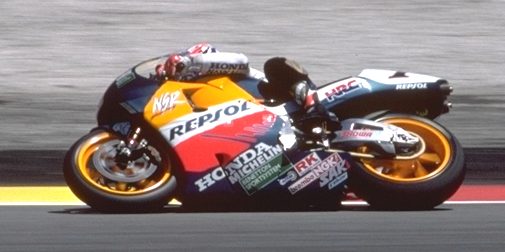 "King" Doohan.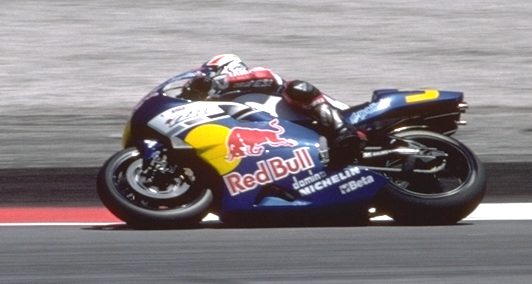 Cadalora on a slooooow Yamaha.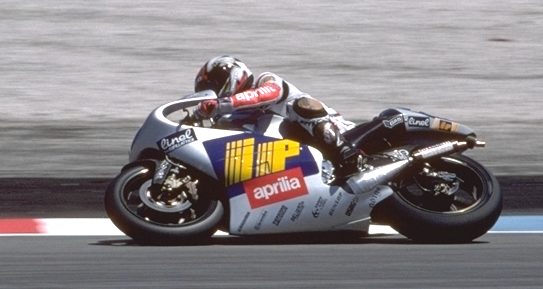 Romboni does what he can (often more !) on an Aprilia with a limited budget, the 250 class war absorbs all the energy of the factory.