Back to home page
Back to motorcycling main page
Back to 97' French GP main page
97' French GP - 125
Rossi finally left everybody in the dust in the last laps, Manako did not insist after Locatelli's crash and Mc Coy, after a brilliant race, completed the podium.
Ueda is loosing contact in the championship after his crash.
How can Rossi drive so fast ? An italian journalist found the answer: "Rossi cannot apply the rules of Physics as nobody had never teached them to him ..."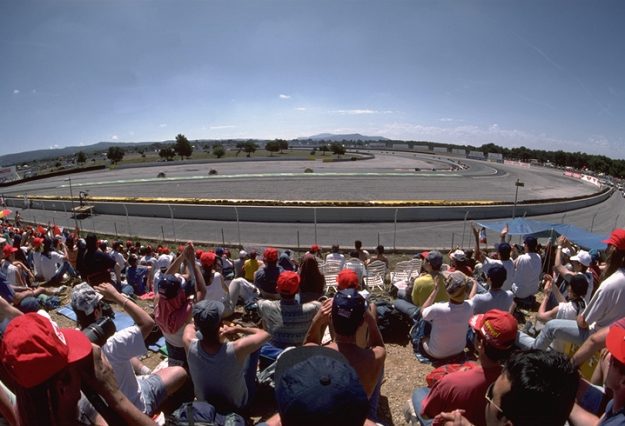 The 1st lap of the 125s.

Rossi and Manako, in this order at the finish.
Mc Coy, brilliant 3rd after a great come back.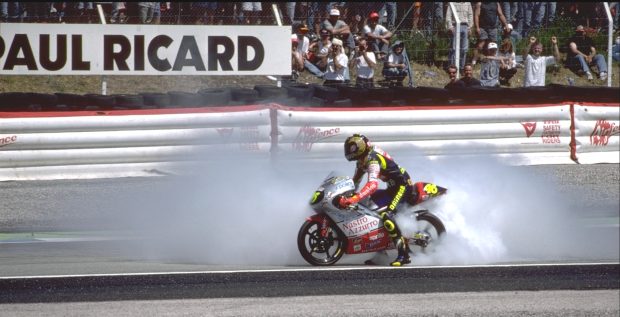 Rossi does not pay his tyres ...